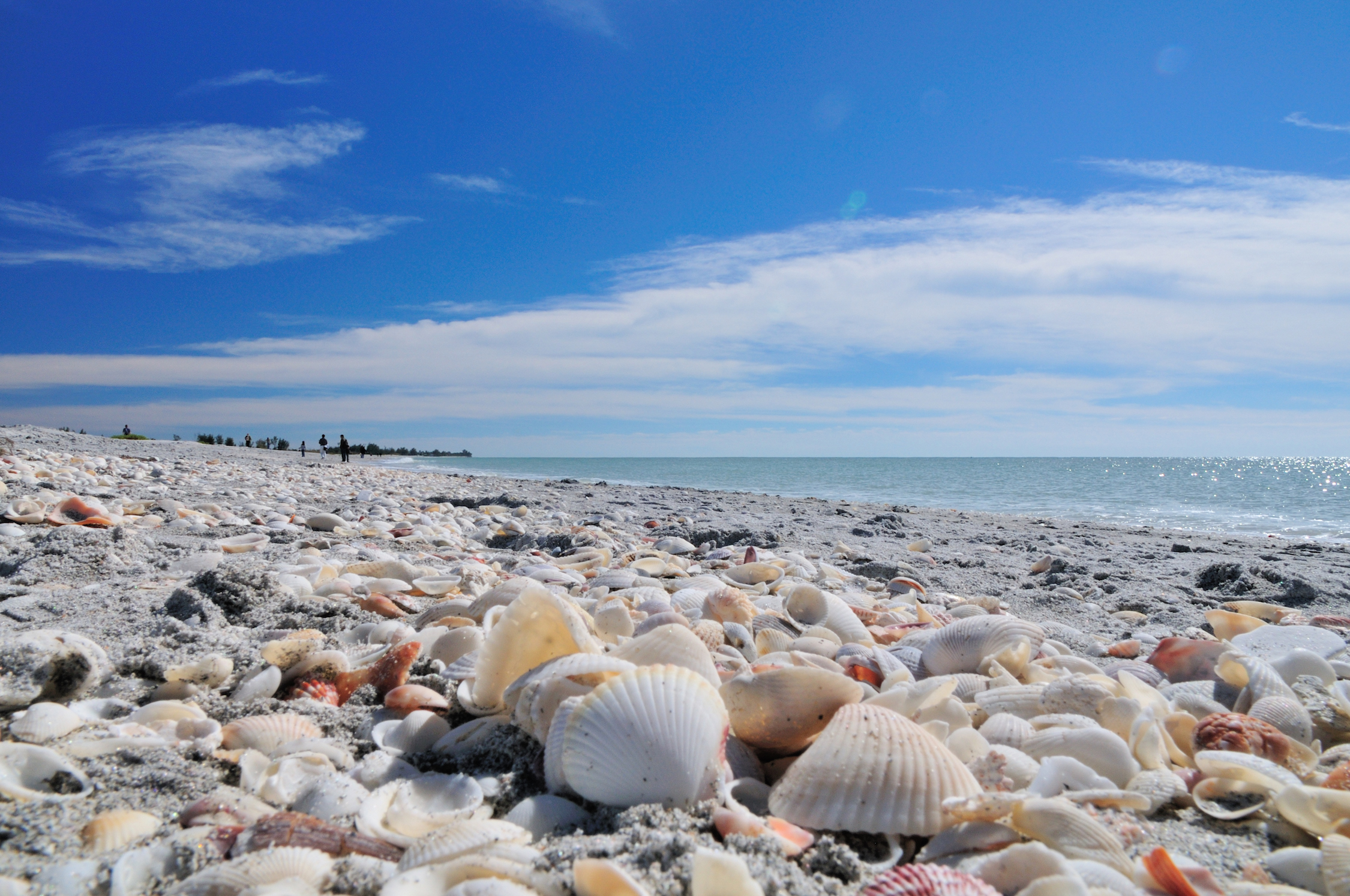 SeaShell News, 3-1-15, Bowman's Beach, Sanibel Island.
Bowman's Beach is one of the premier shelling beaches on Sanibel Island.
"Sea shell collecting is varied here although when a storm has recently passed by it is excellent. The removal of shells from this beach is prohibited when they house living creatures.
The white sand on this beach is composed of fine pulverized quartz, which eroded from the Appalachian Mountains some 200 million years ago and was delivered to the Gulf by inland tributaries. Over time, wind and sea currents brought the material to its current location.
Bowman's Beach, Sanibel Island, FL, is on an island that is home to around 6,000 full time residents and 12,000 part time inhabitants. From the beach itself, there is no sign of said habitation as not a single building can be seen from the sands. Only palm trees serve as a backdrop here.
The island where this beach is found has been rated to be among the ten best places in the U.S. for bird watching. A small trail can be hiked through the woods behind the beach that runs parallel to the shoreline.
Source:  Bowman's Beach.