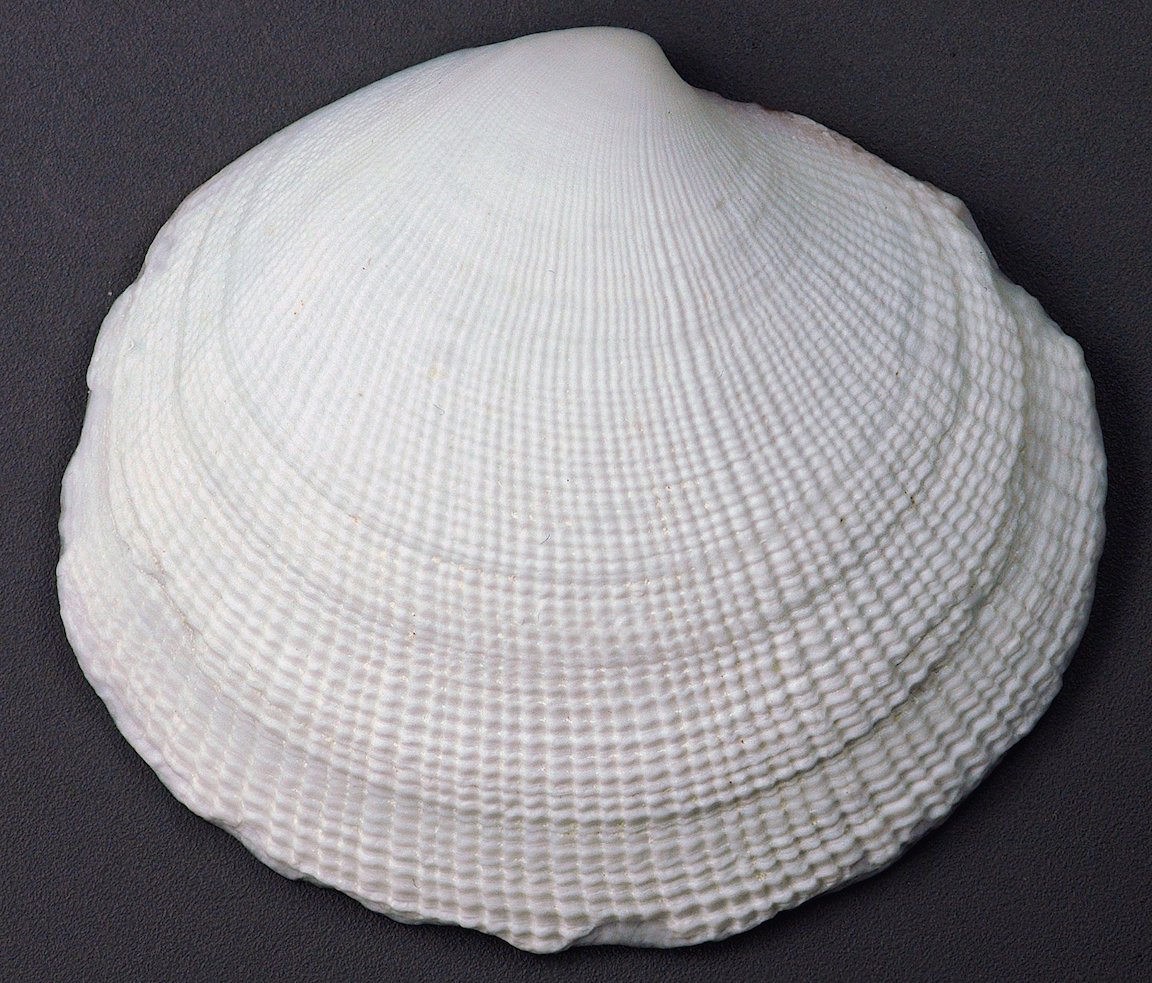 SeaShell News, 4-19-15, Tiger Lucine, Shelling, Sanibel Island.
Lucinidae is a family of saltwater clams, marine bivalve molluscs.
These bivalves are remarkable for their endosymbiosis with sulphide-oxidizing bacteria.[1]
The members of this family are found in muddy sand or gravel at or below low tide mark. They have characteristically rounded shells with forward-facing projections. The valves are flattened and etched with concentric rings. Each valve bears two cardinal and two plate-like lateral teeth. These molluscs do not have siphons but the extremely long foot makes a channel which is then lined with slime and serves for the intake and expulsion of water.[2]
Source:  Tiger Lucine.