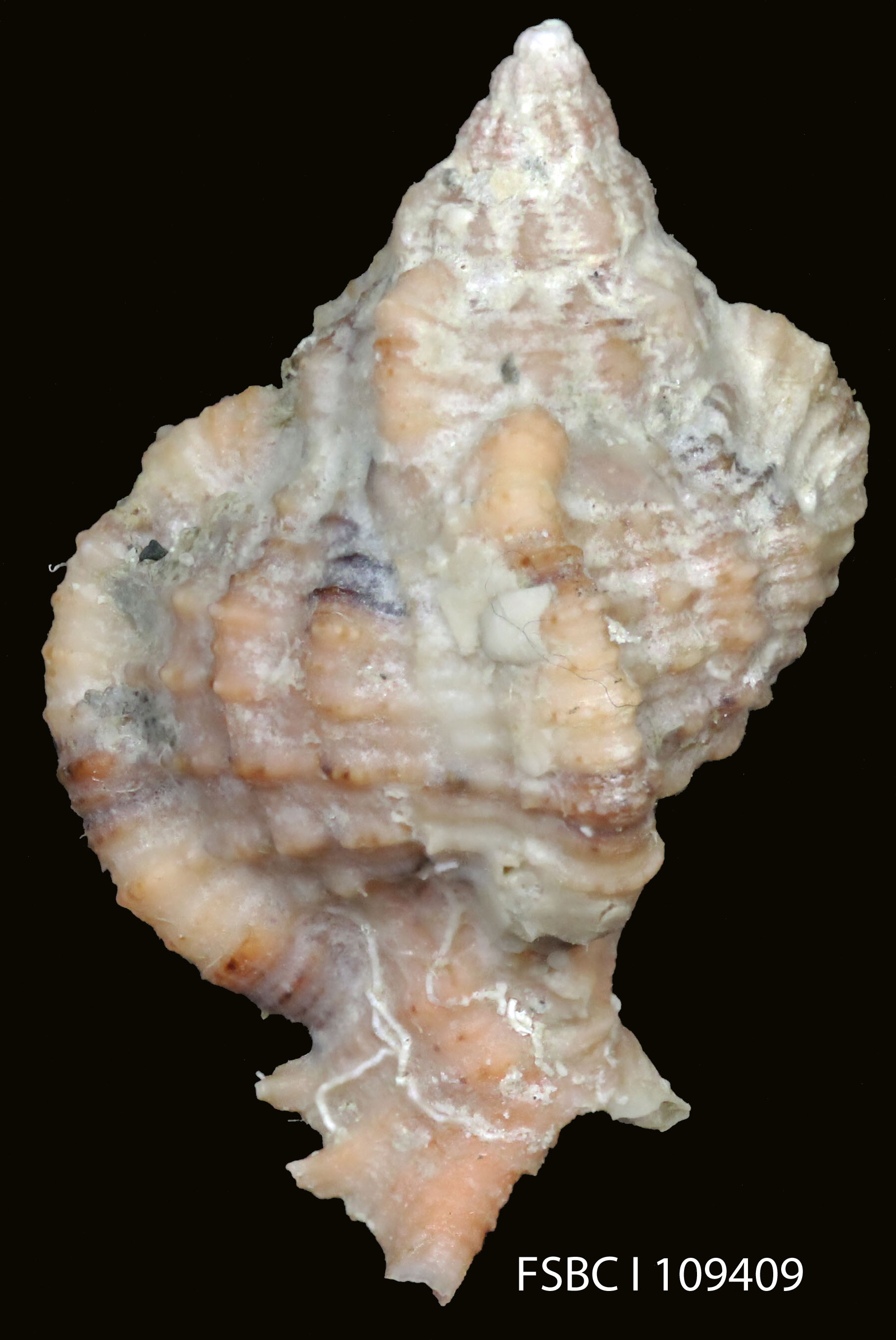 SeaShell News, 3-8-15, Apple Murex , Shelling, North Captiva Island.
"Phyllonotus pomum, common name the "apple murex", is a species of large sea snail, a marine gastropod mollusk in the family Muricidae, the murex snails or rock snails.[1]
The size of an adult shell varies between 44 mm and 133 mm.  From the original Lovell Augustus Reeve description (published 1843):  The shell is fusiformly oblong, thick, solid, very rough throughout, transversely conspicuously ridged, tuberculated between the varices ; three-varicose, varices tuberculated with a complicated mass of laminae ; fulvous or reddish brown, columella and interior of the aperture ochraceous yellow, columellar lip slightly wrinkled, edge erected, vividly stained, especially at the upper part, with very black brown ; outer lip strongly toothed, ornamented with three black-brown spots ; canal rather short, compressed, recurved."[2]
This species occurs in the Caribbean Sea, the Gulf of Mexico and the Lesser Antilles; in the Atlantic Ocean betweenNorth Carolina and Northern Brazil.
Source:  Apple Murex.