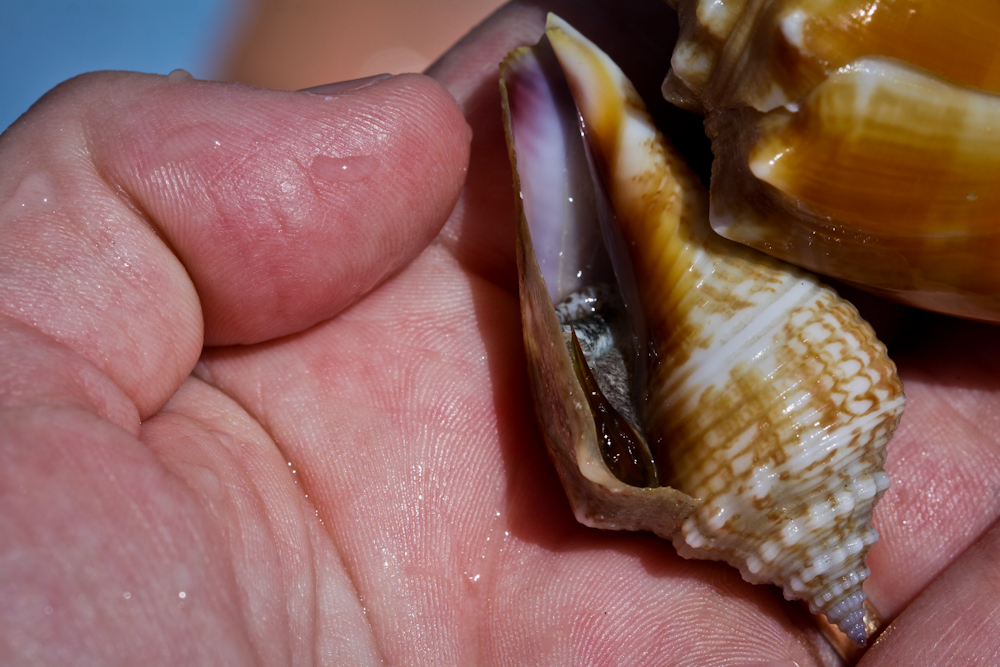 SeaShell News, 3-3-15, Fighting Conch, Shelling, Cayo Costa Island.
"Strombus alatus, common name the 'Florida fighting conch' is a species of medium-sized warm-water seasnail, a marine gastropod mollusk in the family Strombidae, the true conchs.
This conch occurs in the Western Atlantic Ocean from North Carolina throughout Florida and the Gulf of Mexico, Louisiana, Texas and the east coast of Mexico."[1][2]
Source:  Fighting Conch.