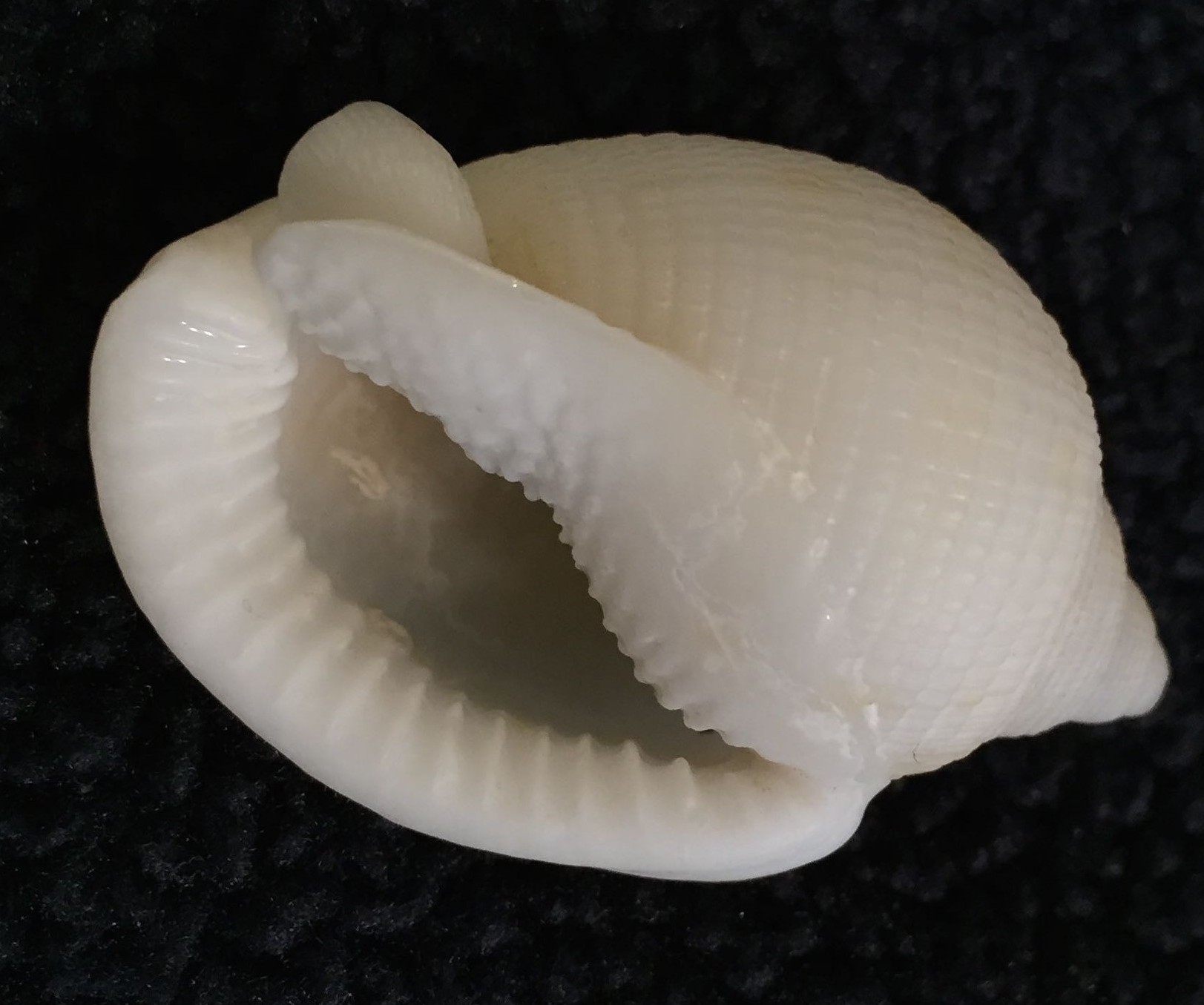 SeaShell News, 2-27-15, Albino Scotch Bonnet, Sanibel Island.
Rough water and wind has made the shelling superb the last couple of days.
"The Scotch bonnet (Semicassis granulata), also known as the ridged bonnet, is a medium-sized species of sea snail, a marine gastropod mollusk in the subfamily Cassinae.[13][14] The common name alludes to the general outline and color of the shell, which vaguely resemble a Tam o' Shanter, a traditional Scottish bonnet.
This species is found primarily in the tropical and subtropical Western Atlantic Ocean, from North Carolina to Uruguay.[12] It is the most common species in this subfamily in North America. A similar-appearing sea snail in the Mediterranean Sea, Semicassis granulata undulata, has been considered a subspecies. These sea snails are predators; they search for their food on sandy stretches of the ocean floor, where they consume echinoderms such as sand dollars, sea biscuits, and other sea urchins.[15]
In 1965, the shell of this species was named a state symbol of North Carolina, making this the first state to designate an official state shell."  Source:  Scotch Bonnet.