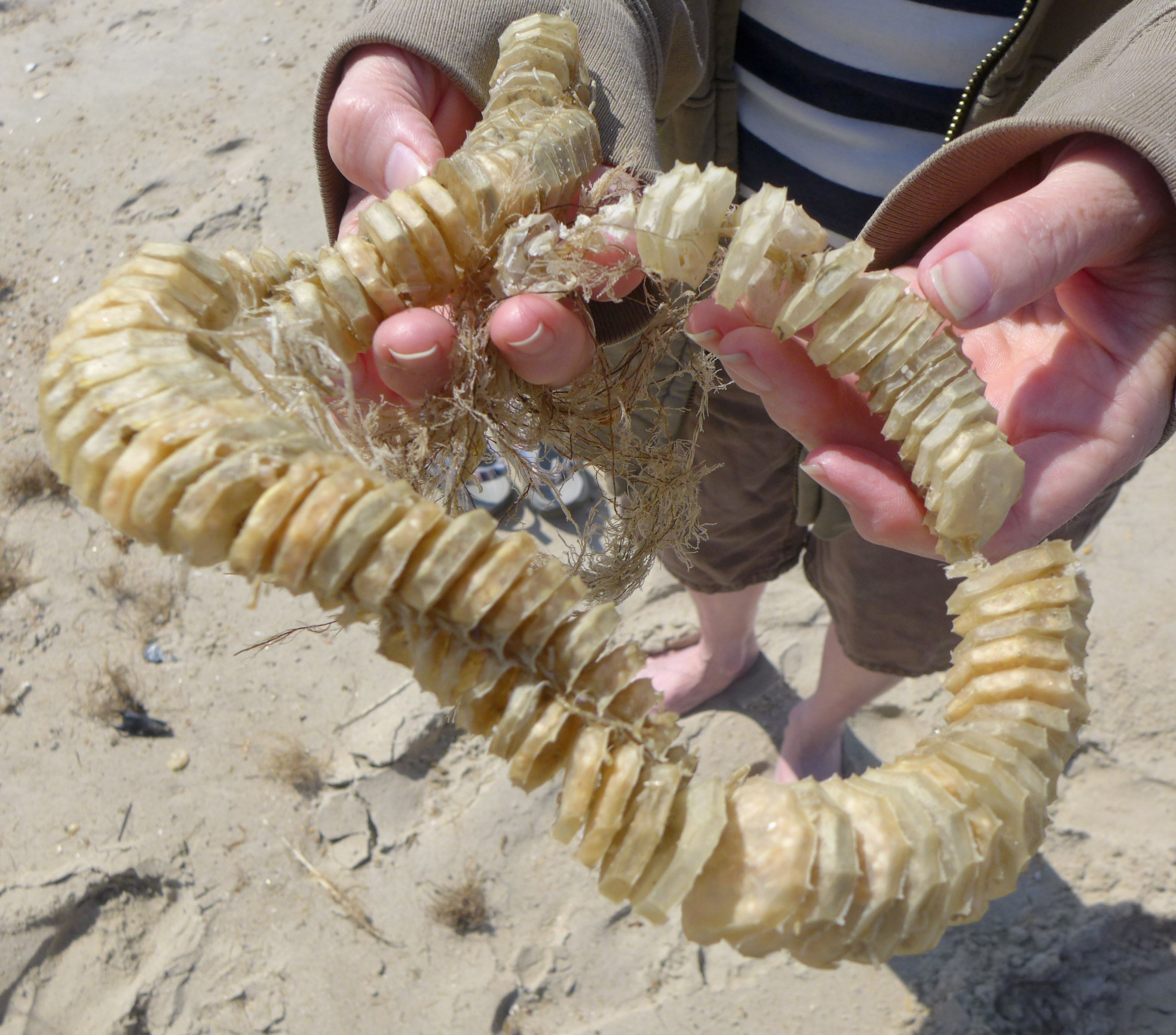 SeaShell News, 3-11-15, Whelk Egg Case, Shelling, Cayo Costa.
"The knobbed whelk, Busycon carica, is a species of very large predatory sea snail, or in the USA, a whelk, a marinegastropod mollusk in the family Buccinidae, the busycon whelks.
The knobbed whelk is the second largest species of busycon whelk, ranging in size up to 12 in (305 mm).
Mating and egg laying occur during the spring and fall migration. Internally fertilized eggs are surrounded by a transparent mass of albumen, a gel-like material, and are laid in protective flat, rounded egg capsules joined to form a paper-like chain of egg cases, commonly called a "Mermaid's Necklace". On average each capsule contains 0-99 eggs, with most strings having 40-160 capsules. After laying their egg cases, female knobbed whelk will bury one end of the egg case into the substrate, thus providing an anchor for the developing fertilized eggs and preventing the string of egg cases from washing ashore where it would dehydrate. Fertilized eggs emerge as juvenile knobbed whelks approximately 4 mm in length."
Source:  Whelk Egg Case.