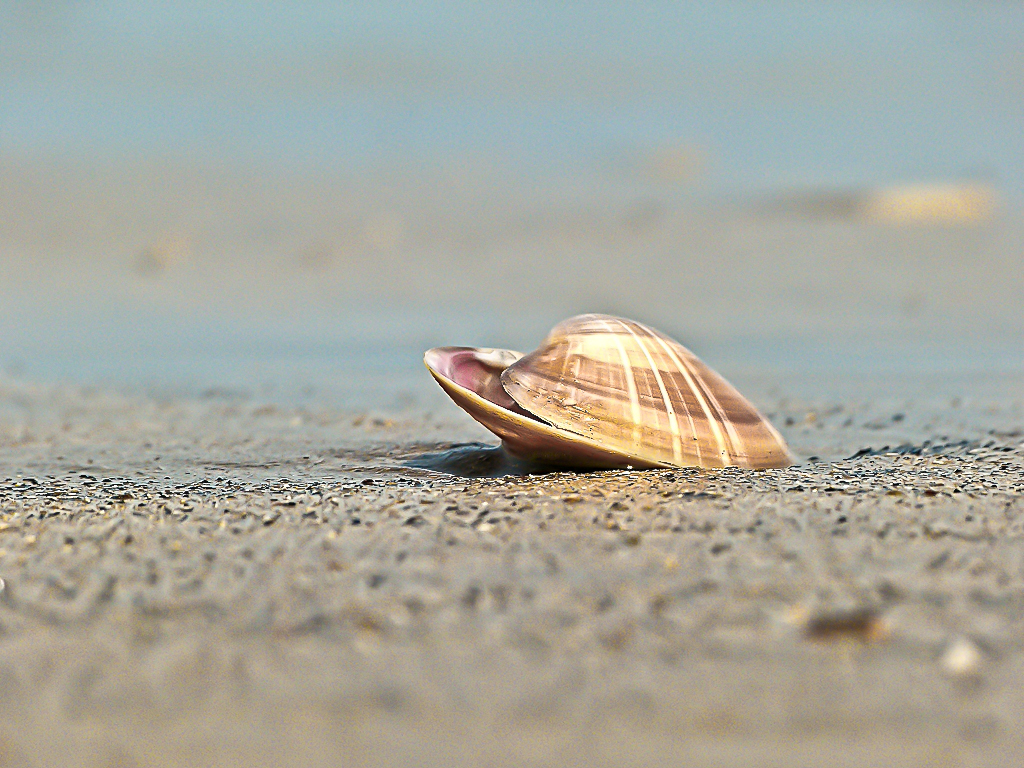 SeaShell News, 3-7-15, Yellow Cockle, Shelling, Sanibel Island.
"Yellow cockles grow to 2 inches in shell height, and are oval or subcircular in shape.  The shell has 30 – 40 radial ribs, which are lightly scaled.  Color is generally a creamy white, with shades of brown, yellow, or red patches.  Interior of shell is white, but may be marked in bright yellow to yellow-brown shades.
Yellow cockles inhabit the shallow subtidal zone, and are common throughout the Indian River Lagoon, especially near inlet areas.
Yellow cockles are easily confused with the prickly cockle, Trachycardium egmontium.  The two are distinguished by the more oval shape of yellow cockles, and by the radial ribs, which are only moderately scaled compared with those of the prickly cockle, which have raised, sharp scaling.  Further, yellow cockle shells have interiors that range in color from white to yellow, while those of prickly cockles typically are bright pink or salmon in color. "
Source:  Yellow Cockle.